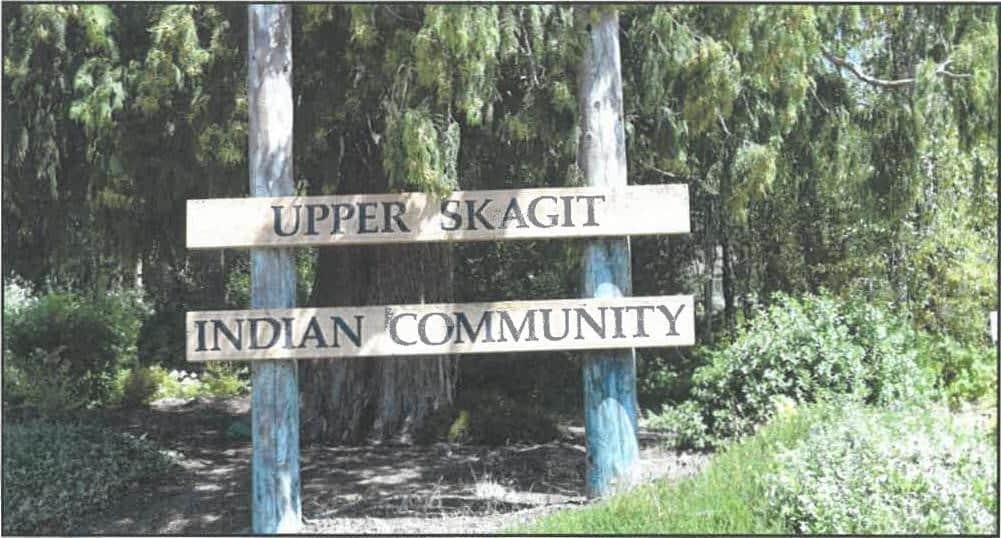 The main campuses of the Upper Skagit Indian Tribe are just east of Sedro-Woolley, WA just off Highway 20 on Helmick Road.  Administration, Health Services, Membership Services, Elder Services, Housing, Education, Natural Resources and other departments are located at the main campuses.  Social and Employment Services, including TANF, and the Hometown Highway 20 Pharmacy are located west of Sedro-Woolley just off Highway 20 and Cook Road.  The Tribe's Skagit Valley Casino Resort – The Skagit, The Skagit Ridge Hotel, Encore restaurant, the Market Buffet, and Bow Hill Gas and Food Mart are located just north of Burlington on I-5.
The Upper Skagit people are descendants of a tribe that inhabited 10 villages on the Upper Skagit and Sauk rivers in western Washington State from the area near the mouth of the Skagit River on the sound to Newhalem in the Cascade Mountains to the east. The Upper Skagit Reservation lies in the uplands of the Skagit River Valley, east of Sedro-Woolley in Skagit County and near Exit 236 along Interstate 5 just north of Burlington near Alger.
Flowing more than 125 miles from glaciers in the Canadian Cascade Mountains, through old-growth forests and farmlands to Skagit Bay in the Puget Sound, the Skagit River is one of western Washington's largest rivers. It is one of the few rivers that sustain its entire original salmon species: Chinook, Chum, Coho, Pink, and Sockeye.
The Skagit River Valley was home to a number of Native American tribes known as Coast Salish, which comprised two linguistic groups: the Straits, including the Clallam, Lummi, Samish, and Semiahmoo tribes; and the Lushootseed, including the Tulalip Tribes, Lummi, Swinomish and Upper Skagit. The river sustained the culture that inhabited its valley and the tribes flourished, thanks to the bounty of such natural resources as salmon, shellfish, sea mammals, upland game, camas root, and cedar trees.